Met Office warning: Arctic conditions set to hit the UK. Ice, snow, polar winds and temperatures as low as -14°C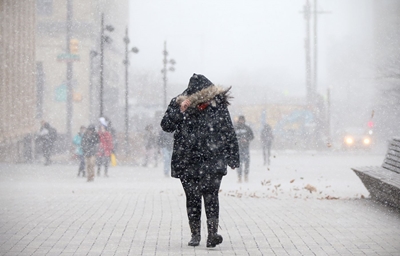 The Met Office is now warning that the UK could be enveloped in an 'Arctic Bubble' over 1,100 miles wide that's going to last 40 days, starting on Sunday 8th December and continuing right through to next year.
Temperatures will drop as low as -14°C in some parts of the country, with conditions similar to what is experienced in the Arctic.
Scotland is going to be hit first as icy polar winds blow down between Greenland and Norway. The Met Office have warned:
"We could see -10°C as a cold spell sets in."
Northern England and Scotland is likely to face as much as 40 days of snow, ice, overnight frost, and biting winds, with the rest of the country seeing at least 20 days of freezing conditions as well.
The longer-term forecast into 2020 isn't much better, either:
"After cold spells in December, more sustained cold is expected during January and February. -14°C is forecast."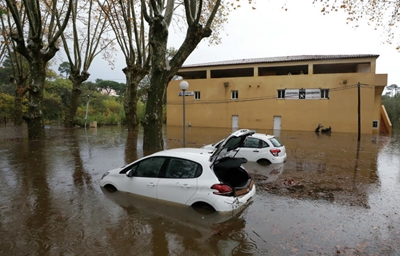 Unfortunately, before the bitter cold hits us, heavy rain is set to sweep across the country, bringing strong winds with it and potentially causing localised flooding.
As a low pressure system moves in, the Met Office has issued yellow weather warnings for rain, and the Environment Agency has issued 4 flood warnings and 33 flood alerts across the country.
On the roads, freezing, dense fog will also cause hazardous driving conditions throughout the UK. Sharp frost, combined with morning fog and mist that is slow to clear, is going to make the morning commute especially hazardous, and motorists are being warned to take extra care.
For our members: if there are any of our support services that you don't already have, get them FREE now
Property damage: if you're not currently a Total Property Assist member, get 3 months FREE now. If you get flooded, or if your pipes burst in the cold, or if anything else happens that damages your home, we'll be there to sort it all out for you.

Motoring: if you're not currently a Total Motor Assist or Van Assist member, get 3 months FREE now. Remember, with us roadside recovery after an accident - even when it's your fault! - is FREE.

Cycling: good advice may well be not to ride at all when conditions are so bad. But if you do ride, if you're not currently a Total Cycle Assist member get 3 months FREE now.

» Log into your Member Account - check what you've already got with us and add the extras that you'd like now