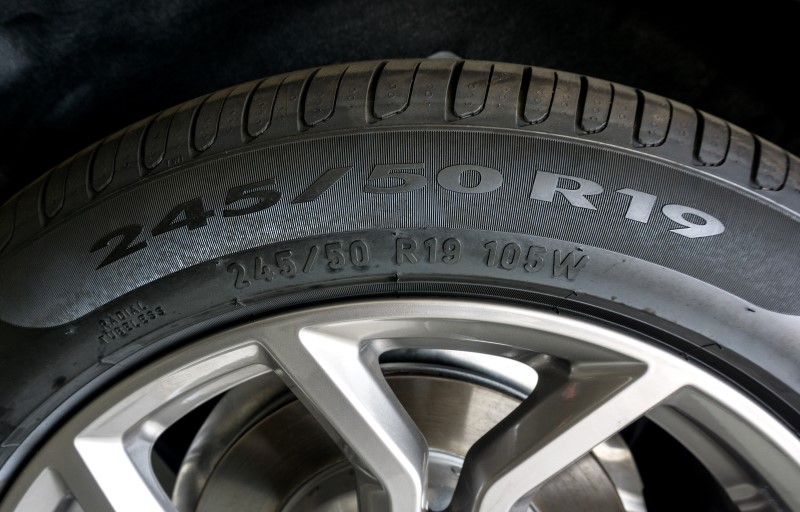 Those numbers on the sides of your tyres... are they just industry gibberish that only people in the know can understand?
No; they're actually quite simple and rather handy once you know what they all signify.
They're not just useful to know the next time a tyre garage asks you what size tyres your car has; they can tell you a lot about what your tyres can cope with, as well.
Let's take a common tyre size as an example:
195 65 R15 91 V:
195
- this is the width of the tyre in millimetres.
65
- this is the height of the tyre sidewall as a percentage of the width; in this case 65% of 195mm. This is also known as the aspect ratio. The lower the number, the more 'low-profile' the tyre.
R
- this designates that the tyre is of radial construction, as nearly all new tyres are.
15
- this is the diameter of the tyre's inner rim in inches, i.e. the wheel size the tyre will fit onto.
91
- this is the load rating of the tyre. There's an official table of rates, and in this case 91 is 615kg
V
- this is the speed rating of the tyre. This indicates the maximum speed for the tyre when at full load. Again, there's a standard table of rates, and V is 149 mph.